'Limiting total numbers is not an issue'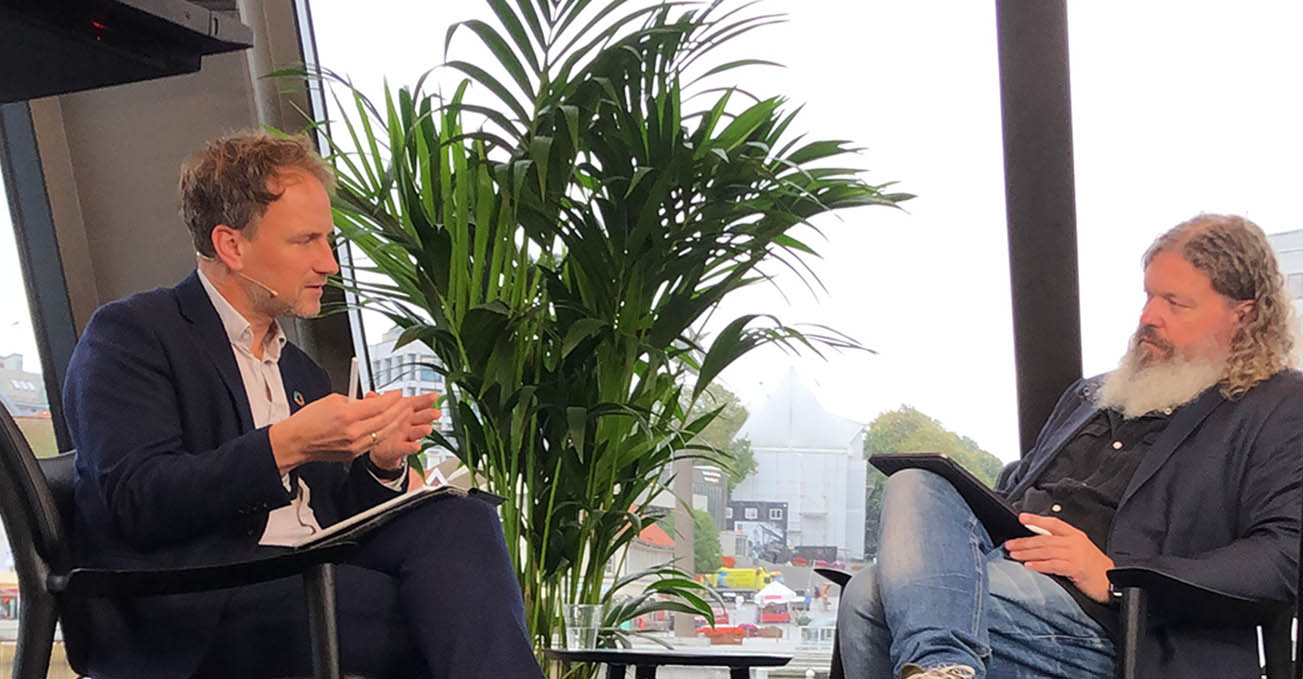 'The problems occur on local level, where digital regulation can solve the issues', Nivel CEO Harald Sævareid says to Torgeir Waterhouse during a Nordic Edge Expo talk that now is broadcasted.
Harald continues: 'If you limit the total numbers of shared scooters in a city, they will be even more densely concentrated in central areas, to maximise the revenue per scooter. As a city you want a
good distribution of the mobility service
. Stricter regulations in central areas will avoid the problems we have seen with over-flooded streets'

Digital regulations enable cities take control of the public space. With powerful regulation tools comes also the discussion on the numbers of scooters to be permitted into the public realm. Our recommendation is to regulate the hotspots: on the busy town squares, outside the train station etc and let the service spread itself throughout the urban space with less regulation.
"You empower cities [...] to regulate when needed, automatically, and to make sure that the utilisation of city space is balanced.", Torgeir Andrew Waterhouse summarise our service.
Respond to real-time needs on a local level:
The required number of e-scooters in a city can vary, depending on the time of day and the area of the city. For instance, there may be too many e-scooters in one part of the city, while there are none in another. To manage the glut of scooters in the city, some cities decide to reduce the total number of e-scooters. Logically, this limit on the total number of e-scooters results in fewer scooters throughout the city, but would not affect the distribution and utility of e-scooters. Fewer scooters may continue to flood a single location, while the situation of insufficient e-scooter supply in the outskirts of the city would not change.
To achieve better mobility, it is important to regulate the number of scooters depending on the real-time situation in each zone. In this way, the scooters can be allocated and used where they are actually needed at the time. This can provide a real advantage for urban mobility, complementing existing public transport in a user-friendly, clean and safe way.
The Nivel Regulator support this approach and pushes the information in a 2-way data exchange between the cities and the shared mobility operators.
Learn more about the digital regulation tools.